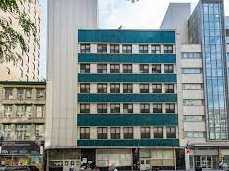 The Supplemental Nutrition Assistance Program, commonly known as SNAP, is a federally funded program that assists low-income households purchase nutritious food at authorized grocery stores and other retailers. Individuals must apply for this program and provide all the required documentation.  If approved, recipients receive an electronic benefit card (EBT), which is similar to a debit card. The SNAP benefit is provided monthly directly into the EBT card. Amount of SNAP benefit is based on household size, income and other factors.

You can use ACCESS HRA to apply for benefits, manage your case, and more. This location will serve SNAP clients whose needs cannot be met through ACCESS HRA or over the phone.
https://a069-access.nyc.gov/accesshra/login


This center includes a Children's Corner, which provides supervision during limited hours.