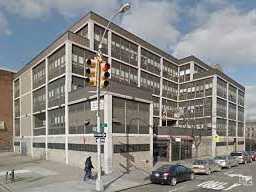 Office Hours:
Monday Friday 8:30 am to 5:00 pm
Apply in person at this office or apply online, residents may also apply during regular business hours at any other District Office.
The Supplemental Nutrition Assistance Program SNAP (formerly known as Food Stamps) issues electronic benefits that can be used like cash to purchase food.
SNAP helps low-income working people, senior citizens, the disabled and others feed their families.
Eligibility:
Based on household size, income and other factors.
As part of the eligibility process you need to provide proof of the following:
Identification/Citizenship or Alien Status Income for all household members who live and eat with you (This includes income from wages, and unearned income sources such as unemployment benefits, child support, social security benefits, etc.)
Address and shelter expenses (Proof of how much rent/mortgage you pay, property and school taxes, home owners insurance, etc.)
Heating Costs (Proof of what type of fuel you use to heat your home)
Student Status ( Required for students age 16 and older) Dependent Care Expenses (Proof of how much you pay for day care)
Benefits:
SNAP benefits can help you put healthy food on the table.
SNAP monthly benefits can be used to purchase food at authorized retail food stores.
SNAP benefits are provided through an Electronic Benefit Transfer (EBT) card, similar to a bank debit card or credit card.
If you are eligible, an EBT account is set up for you, and every month your benefits will be deposited right into your account.