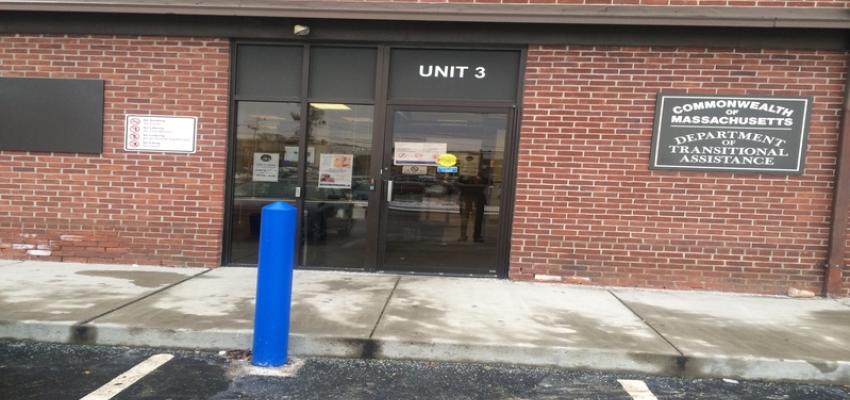 The office lobby is open for services, including new self-service options. You can use our phones, copiers, or kiosks to apply for benefits or manage your case.

You can also visit this office to receive and emergency EBT Card.

You can apply for SNAP, TAFDC, EAEDC at this location.



The Department of Transitional Assistance (DTA) offers programs for individuals and families to help them meet their basic needs.  DTA offers cash-assistance programs, food and nutrition programs, and programs to help individuals train and apply for jobs.  DTA also offers other kinds of support for those participating in their programs, including child care, transportation, and referrals to other services.

DTA has three programs that provide help to children and families: the Supplemental Nutrition Assistance Program (SNAP), Transitional Aid to Families with Dependent Children (TAFDC), and Emergency Aid to the Elderly, Disabled, and Children (EAEDC).

The Supplemental Nutrition Assistance Program, commonly known as SNAP, is part of a federal nutrition program that helps qualifying low-income households purchase nutritious food. This program is designed to increase households nutritional level so that they can stay healthy. Individuals must apply for the program.
Basic Eligibility:Citizenship and Immigrant StatusSocial Security NumbersHome AddressExpenses (support payments, utility expenses, and others)Verification of income, child support payments, and others

How to apply:- Online
- Mail: Mail the completed cover sheet and application to:DTA Document Processing CenterPO Box 4406Taunton, MA 02780
- Fax: Fax the completed cover sheet and application to:DTA Document Processing Center(617) 887-8765
For additional questions, please contact the DTA Assistance Line at (877) 382-2363, which is open from 8:15AM to 4:45PM.
After the application is filed, a case manager will contact you to schedule an interview. The interview might be done over the phone or at a local office. An interpreter will be provided if needed.Once it is determined that the applicant is eligible for SNAP benefits, an Electronic Benefits Transfer (EBT) card, will be sent to the address provided in the application. The amount of benefit provided is based on income, resources and the number of individuals in the household. SNAP benefits are issued monthly on the EBT Card. This card can be used just like a debit card at authorized grocery stores and food retailers.