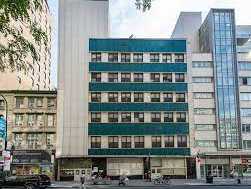 The Supplemental Nutrition Assistance Program, commonly known as SNAP, is a federally funded program that assists low-income households purchase nutritious food at authorized grocery stores and other retailers. Individuals must apply for this program and provide all the required documentation.  If approved, recipients receive an electronic benefit card (EBT), which is similar to a debit card. The SNAP benefit is provided monthly directly into the EBT card. Amount of SNAP benefit is based on household size, income and other factors.


Eligibility:
Social security numbersProof of residence Proof of alien status Proof of earned Income and unearned Income Proof of child care expenses if applicableProof of medical expenses if applicable Additional documentation pertinent to program guidelines might be requested

Eligible Purchases:
Breads and cerealsFruits and vegetablesMeats, fish and poultryDairy productsSeeds and plants which produce food for the household to eat

Ineligible Purchases (SNAP benefits cannot be used for):

Beer, wine, liquor, cigarettes or tobaccoAny nonfood items, such as: pet foods, soaps, paper products, household supplies, vitamins and medicinesFood that will be eaten in the storePrepared or hot foods

Contact the office for additional information.